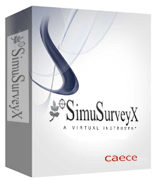 System Requirement :
Operation system: Windows XP; Windows Vista or Windows 7 32/64 bits.
Minimum system requirement:1.6 GHz CPU、384 Mb RAM、1280 x 720 display
Suggest :2.2 GHz or higher CPU、2G RAM (or more)
A graphics card that supports DirectX 9.0c and Shader Model 1.1 is required.
Shader Model 2.0 is recommended and required for some Starter Kits.
Software Requirement
1. Microsoft Visual Studio 2008 Redistributable
2. NET Framework 3.5
3. Microsoft XNA 3.1 Redistributable
Download Software :
University Teaching Material